Ma Nithyananda Mayi Swami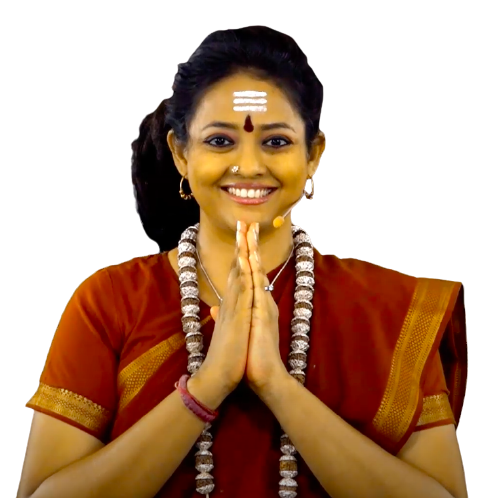 Enjoy this special offering of Sri Guru Gita by Ma Mayi to guru SPH Nithyananda Paramashivam on the day of Guru Purnima 2021.
Know when you can connect with Ma
know more about Ma nithyananda mayi swami
Ma Nithyananda Mayi Swami, Senior Monastic Leader, Nithyananda Sanyas Order, describes herself as a simple Hindu monk. She is a key leader and pillar of progressive Adi Shaivite Minority Tradition (ASMT) of Hinduism and is the embodiment of chastity, integrity and devotion. She lives an exemplary life of a renunciate monk, dedicated to serving humanity.​
Ma Nithyananda Mayi Swami is a Hindu Activist and Feminist, Adi Shaiva Minority Tradition (ASMT) Monk, Educationist and Humanitarian.
Ma Mayi strongly advocates that when a woman becomes powerful & empowered only then there will be stability in social fabric of global community.
Ma Mayi teaches Hindu spiritual techniques and through example that and Inner peace leads to global peace, changing our inner space will lead to change in the outer world.
"The whole world being mesmerised by your powerfulness and you not by the whole world is real hindu feminism"
SPH Nithyananda Paramashivam